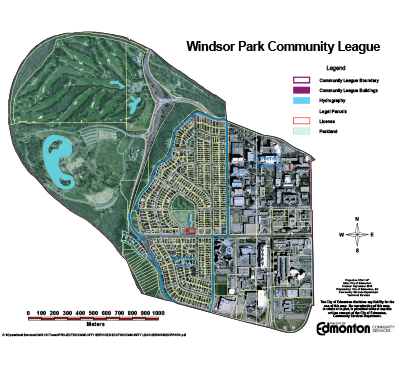 History: Windsor Park Community League
Founded in 1947
Development: 1882 to 1950s
When the Edmonton settlement was first surveyed, the area now called Windsor Park neighbourhood was River Lot 3, and in 1882 it was owned and farmed by Allan Omand. The neighbourhood became part of Edmonton in 1912 when Edmonton and the City of Strathcona amalgamated.
The Windsor Park Subdivision was created in 1911, just prior to amalgamation during the land booms in the early part of the century. In the same year, the site immediately to the east (River Lot 5) became the University of Alberta campus. In spite of this early start, most of the area remained undeveloped until the 1940s and 1950s, when it was partially re-subdivided and developed. In 1955, construction of the Groat Road Bridge improved access to central Edmonton.
Community League Hall
The community league first used the Medical Building at the U of A to plan and organize. A clubhouse was completed in 1949 at the 11814 – 87th Avenue site. A community centre was built two years later, and served the league until a renovation took place in the 1970's and again in the early 1990's. The league refurbished the playground and worked with the City on Neighbourhood Renewal.
On October 2nd 2019 a solar photovoltaic system was installed by Newo Global Energy on our south facing community league roof. The system was designed to meet just over 100% of the community league's electrical load (the maximum allowed by the micro generation regulation in Alberta). This 5.58kW system cost  just over $18,600 and the league and was partly funded (88% of full cost) by municipal (EcoCity)  and provincial (MCCAC) grants.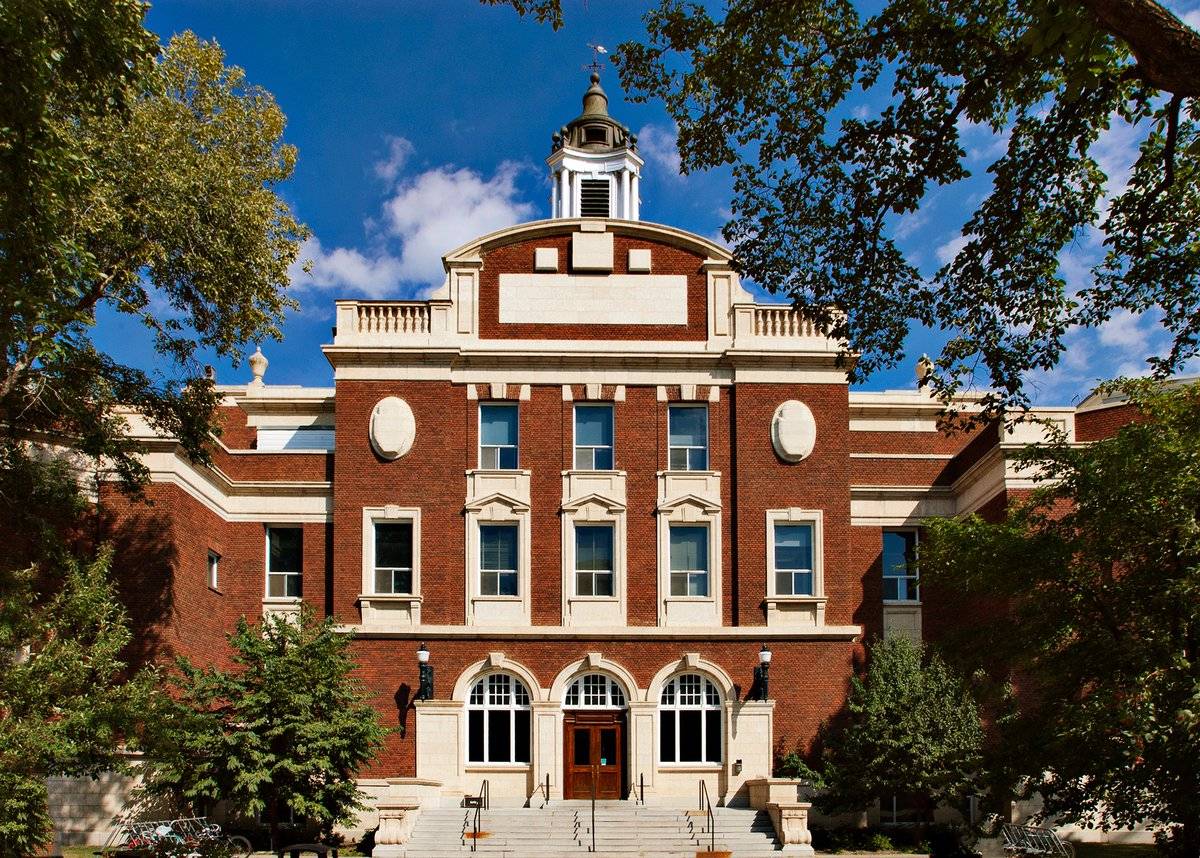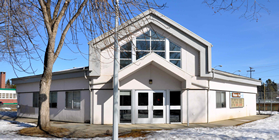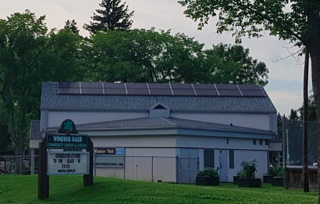 The Windsor Park community league has been and continues to be the site of many social and educational events over the years. There were figure skating demonstrations, drama presentations and an annual Fireworks Extravaganza in the 1950's. More recently, wine and cheese gatherings, barbecues, holiday celebrations, educational (Edo) talks and fitness classes have occured.   See our Programs page for more details.
The Windsor Park Community League continues to preserve and beautify the neighbourhood, while respecting heritage designations and the wishes of the residents.  Please see our Projects page for more details.
Windsor Park Sports at the League Over the Years