General information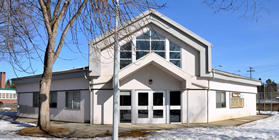 Windsor Park is a mature community near the centre of Edmonton, Alberta, Canada. The league promotes friendship, fellowship and sports among neighbors and serves as a common meeting place. Windsor Park is a member of the Edmonton Federation of Community Leagues.
To see Windsor Park Hall bookings click here.
To book Windsor Park Hall, please email
Interested in starting a new club? Book Club, Wine Tasting Club, SnowAngels Club, Dinner Clubs, Mentoring Clubs? Let us know! Clubs/Initiatives which are open to members and/or offer community benefit may be able to use the hall for free (subject to appropriate use and availability). Contact
For a copy of Windsor Park bylaws, please click here.
For information about the Windsor Park Parking Bylaws, click here
Note: If you have additional material regarding Windsor Park, such as historic photos, please let know and I'll work on incorporating them!
Volunteer Opportunities:
Position 1: Social Co-Coordinator
Position 2: Finance Committee Members/Assistants
Position 3: Writing the Windsor Park Story - 1950s to Present
Position 4: Safety and Security Committee Members
Position 5: Sustainability Committee Members
Position 6: Neighbourhood Safewalk Program
for more information or to volunteer.
To volunteer, or for more information please contact WPCL Vice-President or (780) 432-5192.
Survey for Windsor Park residents
New Social Activity Interests Survey The Windsor Park Community League Social Committee wants to hear from you, the residents. Please complete the survey to give your input on the sorts of things you'd like to see your community league host.
October
October 9 7:15pm WPCL Monthly Gardening Group Planning Meeting. Join in, help plan Gardening Initiatives
October 11 6:30-9:00pm Free Movie at the Garneau Theatre 8712-109 St. Science in the Cinema – Fantastic Voyage (1966) – Free Popcorn and a Movie compliments of the UofA Faculties of Medicine and Arts.
October 11 7:00-9:00pm Windsor Park Hall Rug Hooking Free to community league members. Supplies and materials available at cost. Instruction available. Come out and learn this traditional Canadian handicraft, grown from rag rugs into a wide variety of floor and wall art. Contact Myra Bielby at 780 432-1574 for more information or simply show up!
October 13 9:30am Windsor Park Weekly Yoga Weekly Yoga – Moderate: 9:15am Doors Open. Session over at 10:45am; $12 - Drop In, bring your mat.
October 15 7:15pm Toastmasters at WPCL Hall Weekly Fun Speaker Toastmasters Open Sessions to practice public speaking in a friendly, supportive environment – try it out for free
October 18 7:00pm WPCL Monthly Sustainability Planning Meeting Join in, help plan the community's Eco Initiatives.
October 20 9:30am Windsor Park Weekly Yoga Weekly Yoga – Moderate: 9:15am Doors Open. Session over at 10:45am; $12 - Drop In, bring your mat.
October 20 7:00pm WPCL AGM and Wine & Cheese Come vote in our Executive, and join us for Wine and Cheese afterwards.
October 22 7:15pm Toastmasters at WPCL Hall Weekly Fun Speaker Toastmasters Open Sessions to practice public speaking in a friendly, supportive environment – try it out for free
October 26 7:00pm WPCL Winetasting WPCL Wine Neighbour/Sommelier, Scott Meadows. $25
October 27 9:30am Windsor Park Weekly Yoga Weekly Yoga – Moderate: 9:15am Doors Open. Session over at 10:45am; $12 - Drop In, bring your mat.
October 29 7:15pm Toastmasters at WPCL Hall Weekly Fun Speaker Toastmasters Open Sessions to practice public speaking in a friendly, supportive environment – try it out for free
October 31 6:00-8:00pm WPCL – Halloween Warm-up Come by for Hot Chocolate, games and just to warm up! Local families use the WPCL Hall as a meeting spot – a Halloween Tradition
November
November 1 7:00-9:00pm Windsor Park Hall Rug Hooking Free to community league members. Supplies and materials available at cost. Instruction available. Come out and learn this traditional Canadian handicraft, grown from rag rugs into a wide variety of floor and wall art. Contact Myra Bielby at 780 432-1574 for more information or simply show up!
November 1 6:00-9:00pm Historic Rutherford House with Vintage Fork Live Jazz Night - in LOCAL Vintage Fork. 11153 Saskatchewan Dr., RSVP 780-975-2204 Champagne, Food, and Music. Reserve $45/person.
November 3 9:30am Windsor Park Weekly Yoga Weekly Yoga – Moderate: 9:15am Doors Open. Session over at 10:45am; $12 - Drop In, bring your mat.
November 5 7:00pm Toastmasters at WPCL Hall Weekly Fun Speaker Toastmasters Open Sessions to practice public speaking in a friendly, supportive environment – try it out for free
November 6 7:00pm WPCL Monthly Health and Wellness Planning Meeting Join in, help plan the community's Health and Wellness Initiatives
November 7 7:00pm-8:30pm WPCL Sustainability Monthly Talk Free Series:Speaker - Preserving the Harvest. Treats and Refreshments Provided!
November 10 9:30am Windsor Park Weekly Yoga Weekly Yoga – Moderate: 9:15am Doors Open. Session over at 10:45am; $12 - Drop In, bring your mat.
November 15 7:00pm WPCL Monthly Sustainability Planning Meeting Join in, help plan the community's Eco Initiatives.
November 17 9:30am Windsor Park Weekly Yoga Weekly Yoga – Moderate: 9:15am Doors Open. Session over at 10:45am; $12 - Drop In, bring your mat.
November 19 7:00pm Toastmasters at WPCL Hall Weekly Fun Speaker Toastmasters Open Sessions to practice public speaking in a friendly, supportive environment – try it out for free
November 24 9:30am Windsor Park Weekly Yoga Weekly Yoga – Moderate: 9:15am Doors Open. Session over at 10:45am; $12 - Drop In, bring your mat.
November 26 7:00pm Toastmasters at WPCL Hall Weekly Fun Speaker Toastmasters Open Sessions to practice public speaking in a friendly, supportive environment – try it out for free
November 27 7:00pm WPCL EDO Talk and Dessert Windsor Park Historical Building – David Bass
December
December 1 9:30am Windsor Park Weekly Yoga Weekly Yoga – Moderate: 9:15am Doors Open. Session over at 10:45am; $12 - Drop In, bring your mat.
December 3 7:00pm Toastmasters at WPCL Hall Weekly Fun Speaker Toastmasters Open Sessions to practice public speaking in a friendly, supportive environment – try it out for free
December 4 7:00pm WPCL Monthly Health and Wellness Planning Meeting Join in, help plan the community's Health and Wellness Initiatives
December 5 7:00pm-8:30pm WPCL Sustainability Monthly Talk Free Series:Speaker - Preserving the Harvest. Treats and Refreshments Provided!
December 8 9:30am Windsor Park Weekly Yoga Weekly Yoga – Moderate: 9:15am Doors Open. Session over at 10:45am; $12 - Drop In, bring your mat.
December 10 7:00pm Toastmasters at WPCL Hall Weekly Fun Speaker Toastmasters Open Sessions to practice public speaking in a friendly, supportive environment – try it out for free
December 15 9:30am Windsor Park Weekly Yoga Weekly Yoga – Moderate: 9:15am Doors Open. Session over at 10:45am; $12 - Drop In, bring your mat.
December 16 2:00-4:00pm WPCL Christmas Sing Party at the Hall Chamber Orchestra, Choir Sing, Food.
December 17 7:00pm Toastmasters at WPCL Hall Weekly Fun Speaker Toastmasters Open Sessions to practice public speaking in a friendly, supportive environment – try it out for free
January
January 22 7:00pm WPCL EDO Talk and Dessert Polar Bears – an Arctic Icon in a Changing Climate, by Neighbour and Professor Andy Derocher