Windsor Park Community League
A Vibrant Community in Edmonton
Windsor Park is an established neighbourhood in central Edmonton, bordered by the beautiful river valley and the University of Alberta.  The league promotes fellowship, inclusivity and wellness in the community, through engaging programs, lovely heritage parkland, and inviting amenities. Windsor Park… where you will love to live, work and play.
Current Newsletter
e-news: subscribe
Our mission is to promote and enhance a healthy, safe and productive environment for the residents of Windsor Park by providing access to programs, services and information, all the while establishing a sense of community, identity and belonging.

_________________________

DID YOU KNOW?  WPCL board meets in the community hall on the third Tuesday of each month (except July/August) at 7 pm.  All are welcome to attend! 

2023 AGM: FRIDAY, OCT 20 AT 7 PM, WPCL HALL!  ALL WELCOME.
WPCL MEMBERSHIP
Join/Renew/Donate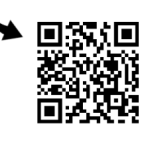 For more information on what your membership can do, see our Membership Page.
HALL BOOKINGS
To book the WPCL hall or to  ask about our calendar of bookings, please visit our Hall Bookings page.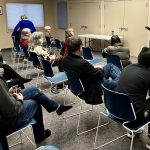 NEWSLETTER: SUBMIT/ADVERTISE 
To submit an article or photograph to the Windsor Park Press, or if you are a business wishing to advertise, see HERE.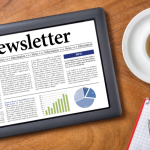 Sep 13, 1:30 pm: Wednesday weekly Fitness Classes resume at the hall! 
Sep 16, noon-3 pm: COMMUNITY LEAGUE DAY Celebration; held at the community hall.
Sep 26, 7 pm: EDO TALK on the total solar eclipse expected on April 8, 2024 by Luca Vanzella; held at the community hall.
Oct 20, 7 pm: Annual General Meeting at WPCL Hall: All are welcome to attend and members can nominate/vote for board members for 2023-24.  Refreshments will be served.
If you are old enough to remember, do you now have the Bonnie Tyler song, Total Eclipse of the Heart, on replay in your mind?? Vanquish it, and any questions you may have about solar eclipses! Join your neighbours for a talk about the total solar eclipse that will...
We acknowledge that we are on Treaty 6 territory and Region 4 of the Métis Nation of Alberta, a traditional meeting grounds, gathering place, and travelling route to the Cree, Saulteaux, Blackfoot, Métis, Dene and Nakota Sioux. We acknowledge all the many First Nations, Métis, and Inuit whose footsteps have marked these lands for centuries.