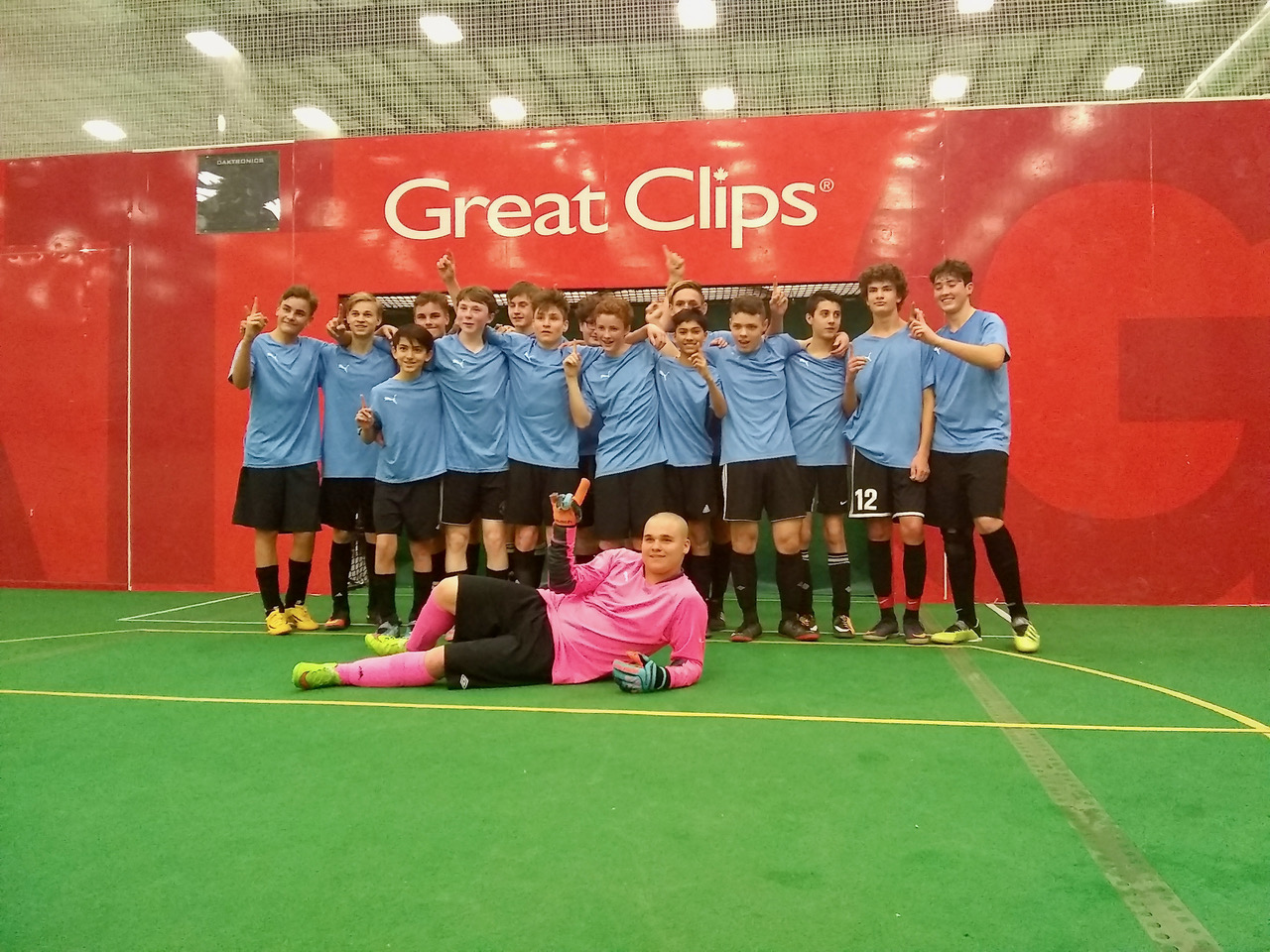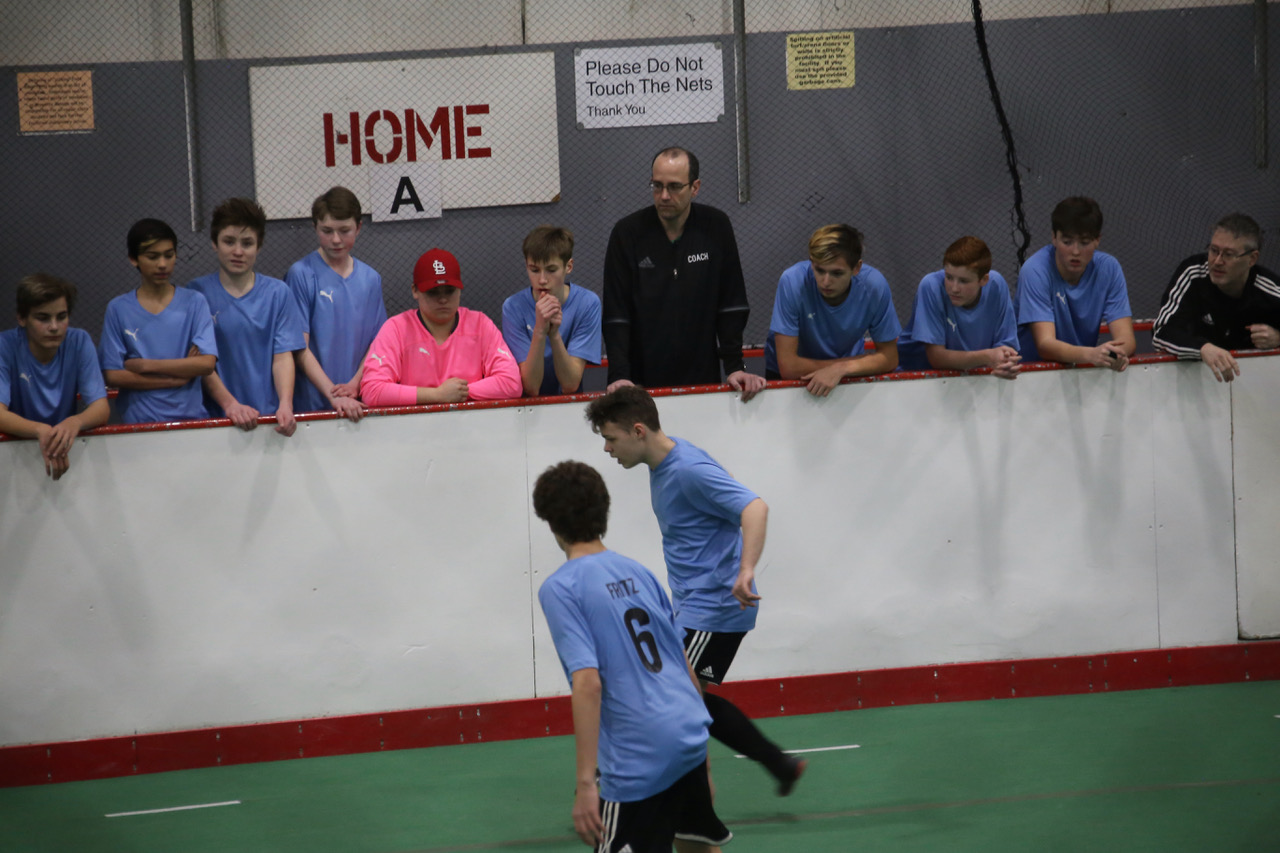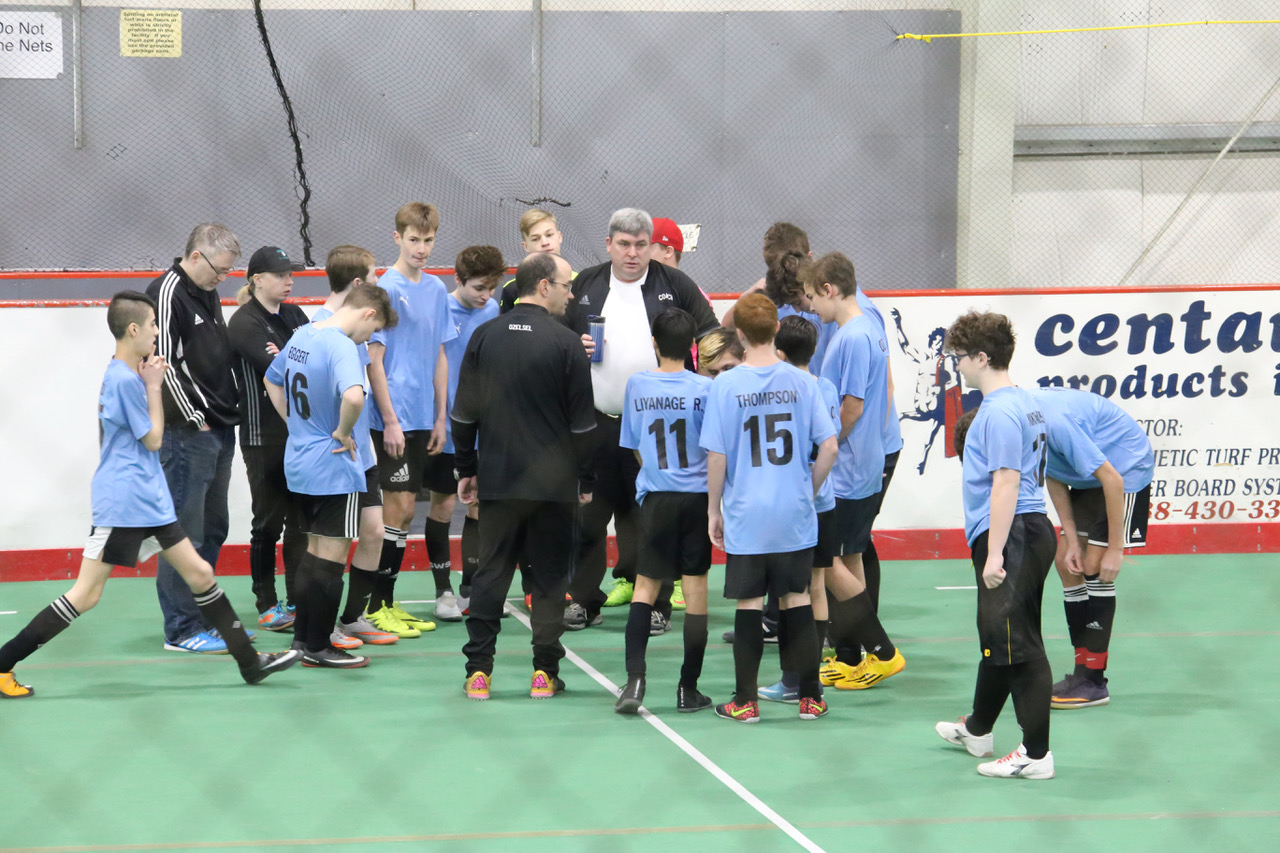 Winter soccer was cancelled the week prior to the Provincial championships.  The Windsor Park boys U17 had qualified to compete.  It was postponed and then cancelled.
The outdoor season should have already started.  The regular season usually wraps up at the end of June.  The start has been postponed, but there have been rumblings this week that some part of the season will start soon.  Nothing has been confirmed yet.

May 5, 2020
Looking back at an unusual indoor soccer season.
Following our Provincial Championship in the winter of 2018/2019, we entered the past indoor season with questions. Being now the younger age group in the U17 Tier, would we be able to compete? How would we deal with potential blowouts in which we had no chance? Would we still get the same commitment from our players who were now all in high school? Would our team be willing to go the extra mile needed to compete at the highest level? Would the game be far more physical than at younger ages and how could we protect our players from injury? 
The first major injury occurred before the first whistle blew. One of our players had a horrific bike accident and broke his pelvis/spine. While he did not require surgery, he was going to be out for months. When or if he could actually play with us this season was a complete unknown (he miraculously came back in January and finished the season with us). It was not to be the last injury of the season. Going into the season, we also welcomed three new players to our indoor team. One had already played the outdoor season 2019 with us, returning to the team he played for in elementary school. A young lady came to us after playing years of Tier 1 girls club soccer. She was looking for a different challenge going into high school and beautifully reignited the long tradition of girls playing for the Windsor Park boys team. And last but not least, we welcomed a young man, who had never played organized soccer before. These three joined the returning team of fourteen Provincial Champions and were integrated right from the start. Later in the season we welcomed a fourth new player, who had not played in two years, but had heard so many good things about us that he wanted to play soccer again.
The regular season was divided into three playing rounds. The first round was a seeding round, which saw us face old rivals and new, including the all-dominant team of the age group of the last few years, TRSA (Jaworsky). Our team played beautifully and won the first four games before the highly anticipated match against TRSA. It was a learning experience for sure… we were defeated 6-1 handily and the score was completely justified. TRSA was a level above where we were and showed us many deficits in our game. Nevertheless, we finished the seeding round in second place and were placed in one of two Tier 4 groups of six teams each. As a reminder, Tier 4 is the highest grouping you can achieve in community soccer. It was exciting for us, but also a bit worrisome since we would now be playing the best of the elder teams. And our first two games would be major tests, since we were playing against two of the most dominant teams from the seeding round. Our first game in Tier 4 was against Camrose Vikings, who had won the silver medal at Provincials in U17 the year before. It was a game that started rather surprisingly, since in no time we went up 2-0. But a bit of overconfidence on our end and amazing play on theirs saw us coming out with a 3-3 draw. Camrose had arguably the single best player of all of U17 and even as the opposing coach, I couldn't help but be impressed with the beauty of his game. The week after saw us facing off with Caernarvon, who looked like a men's team in their build and really showed the age difference to ours. We were utterly destroyed to put it mildly. 9-2 in the end clearly told the story of two teams at different levels. All-important though was the reaction of our team the following week. Instead of falling apart, we found our game once more and were able to win not only that game, but also the remaining two of the second round to come in third in our group and avoid relegation to Tier 5.
Round 3 was to be the final round of the regular season and would also be the grounds to qualify for postseason play. We were grouped with the victors of the other Tier 4 group from the second round – Laurier Heights – and three other new teams along with Camrose Vikings, who we had faced previously. One of the three new teams was our archrival from the previous year – Rio Terrace – who we had defeated in the Provincial Finals. Like in Round 2, our schedule started with a bang having to face Laurier Heights. This team had handily defeated TRSA in Round 2 and so we knew it was going to be the ultimate challenge as well as a marker where our season was heading. While most parents did not believe in postseason play, we coaches did (secretly) believe. And the game against Laurier Heights was all it promised to be. Two fantastic teams with the better ending for us, winning 2-1. Now we knew we had three "must win" games ahead of us before facing Camrose a second time to close the regular season. While we did not win all three of these games (tied one), we were already assured second place before the last game since Camrose had also beaten Laurier Heights. So more than anything the game against Camrose was a milestone as to whether we could beat them or not. It was a wild, wild game which we dominated throughout – only to end with a 5-5 draw on a goal conceded with a few seconds to play. City Finals here we come!
City Finals saw us face not only Camrose for a third time, but also TRSA (Jaworsky) for a third time (we played them in a tournament too), and Caernarvon for a second time. The odds were definitely stacked against us in light of the powerful opposition. Our first game was going to be against TRSA Saturday at noon. We had tied them in the tournament game two weeks earlier and that had not sat well with them at all. They were determined to show us who the better team was. Our team had come a long way though from that first 6-1 defeat. Despite getting a red card in the first half, we came into halftime at a 0-0 draw and looking strong. In the second half we went up 1-0 and then even took a 2-1 lead with less than ten minutes to play. Things were going our way, but TRSA had a ton of quality and experience. Deep into the second half, they turned their deficit into a 3-2 lead and looked to just carry it out. With the conviction of desperation our team fought back. It was the final 12 seconds of the game when we got a free kick in their half. The ball was played too far out and our player had to run and get it. On the sideline a girls team waiting for their game to start, started counting down the final ten seconds of the game. Our player got to the ball but was immediately attacked by two other players. Since he couldn't turn and shoot, he managed only to play the ball backwards into the goal area. But waiting there, was our number one sniper who didn't wait long and just shot the ball directly into the upper corner of the goal. It felt like we had won at that point. Everyone was ecstatic and falling over one another in celebration. The 3-3 gave us a huge morale boost, which we carried into the evening game against Camrose. This time we were able to eliminate costly mistakes and won the game 4-2. Going into our final game Sunday against Caernarvon, this gave us a few scenarios to win a medal. And winning silver or even gold would have qualified us for Provincials. Caernarvon had gone undefeated all season as the only team in U17. Not even two minutes into the game, they immediately took a 1-0 lead against us. But then came our time. We equalized, scored the 2-1, the 3-1. Costly mistakes though got us into halftime at 3-3. The second half was very tight. We defended extremely well and looked to be able to finish the game with a draw, which would have most likely earned us the silver medal and a berth in Provincials. But an unlucky bounce right before the end of the game enabled Caernarvon to score and then to win 4-3. Heads were drooping in disappointment and we all felt we had been robbed to a degree. But Lady Luck was on our side, since the result of the other game was in our favour and we still came in 2nd. Celebrations were tremendous as we accomplished what no one realistically could have expected in their wildest dreams. We were qualified for Provincials for the third indoor season in a row! These were going to be our Home Provincials as well with the tournament scheduled to take place in Edmonton. But… the pandemic had different thoughts. Declared a worldwide pandemic two days prior to Provincials, Alberta Soccer had no other option but to first postpone Provincials and then a few weeks later to cancel them outright. So we are left to dream of what might have been. Could we have further improved and beaten Caernarvon to take Provincial Gold? We'll never know. But the knowledge remains that we have a team that is truly just that – a team. And one that has exceeded expectations for the third year in a row now. There will likely be no outdoor community season and at this point we can only hope that by October we will be able to play another indoor season and what could potentially be the final one for our glorious team.
As already described in results above, our team saw tremendous growth in this season. From very harsh losses to great teams, we came to their level by season's end. And that was only possible through weekly practices at the soccer centre and by playing tournaments. The funds for this once again came from you, our community. Along with very successful bottle drives, we also introduced another fundraiser, which was the selling of grocery gift cards. Thank you from the bottom of our hearts to the entire community who made the season possible with endless support. Team Windsor Park is unique in the community scene, since we ultimately have the support level of a club team with our entire community behind us. While we all would have loved to have started the outdoor season now in May, we realize that there are factors beyond our control. Our hopes go forwards to the day we are allowed to come together as a team once more and to compete as Windsor Park.
Many greetings to all of you from the team and the coaches.
Timur Özelsel
Coach Windsor Park U17 B